Band Directors
---
DAREN JORDAN
Director of Bands
214-780-3737
Daren Jordan serves as Director of Bands for Highland Park High School, and leads the award-winning Highlander Band and the Highland Park Wind Symphony. Prior to joining the team at Highland Park, Mr. Jordan served as the Director of Bands at George Ranch High School in Lamar Consolidated ISD from 2010 to 2022. Under his leadership, the George Ranch HS band program, which competes in UIL Conference 6A, earned the Sweepstakes Award every year and advanced to the Texas Music Educators Association (TMEA) Honor and Area levels multiple times, and to the Area Marching Contest every year it was eligible.
Jordan has served as Percussion Administrator for the Texas Color Guard Circuit, as a host and coordinator for annual drum line competitions and as Winter Guard International Ensemble director, with 11 state championship titles. His previous experience includes high school, junior high and intermediate school director and assistant director positions in Katy, Pasadena and Gonzales ISDs. Mr. Jordan is a 1997 graduate of the University of North Texas' respected music program.
---
LISA STILES
Assistant Director of Bands
stilesl@hpisd.org

Lisa Stiles comes to Highland Park through a 28-year career that has spanned middle school and high school band and orchestra instruction. She has worked in districts such as Cypress Fairbanks, Lamar Consolidated, Katy and Fort Bend.

While at Dulles Middle School in Fort Bend ISD, Lisa's Honor Band and Symphony Orchestra were chosen to perform at the prestigious Midwest Clinic in Chicago. The Symphony Orchestra also placed second in the State Honor Competition that same year.

While working at McDonald Junior High in Katy ISD, the Honor Band advanced to Area and placed 10th in the 2C State Honor Band Competition. All performing ensembles under her direction have consistently earned Sweepstakes and many other awards.

Lisa served as President of Region 13 for three years and is an active clinician, adjudicator for TMAA and is a member of TMEA, TBA, ATPE and Phi Beta Mu Service Fraternity.


---
QUIYAN MURPHY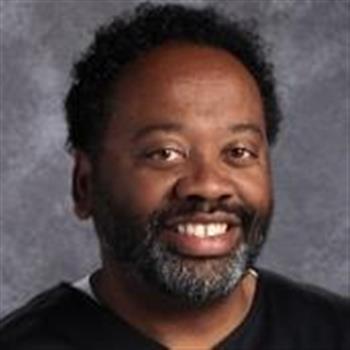 Assistant Director of Bands - Percussion Director
Quiyan Murphy has been involved in performing and teaching in the percussive arts for more than 40 years. He received his Bachelor's Degree from the University of North Texas, and Master's Degree from Lamar University. Quiyan was a member of the UNT Drumline, the Sky Ryders Drum and Bugle Corps and the 20 time World Champion Blue Devils Drum Bugle Corps. His past teaching experience includes Newman Smith High School and Lewisville High - both were he served as Director of Percussion.
Under his direction, Quiyan's students have accomplished many things, including Bands of America Invited Percussion Ensemble, PASIC Marching Festival Champions, Plano Drumline Contest medalists,superior ratings at the Texas State Solo and Ensemble contests, Lone Star Drumline Contest Champions, 4 time NTCA Champions, 2 time WGI Houston Regional champions, 4 time WGI Dallas Regional champions and 2022 WGI Virtual National Champions.
---
DANNY MARTINEZ
Color Guard Director, Highland Park ISD
hpcolorguard@gmail.com
Danny Martinez has been a colorguard educator for more than 25 years, and has taught and choreographed for many schools throughout the United States. Those units include Springtown, Crowley, The Colony, Lake Highlands and Highland Park, among others. He also has Independent Winterguard teaching experience with units such as Ars Nova "A" and director of the 2011 WGI Bronze medalist White Gold.
In his time as a colorguard educator, Danny has taught a variety of skill and age levels. From elementary and middle school programs to independent color guards, he has shared his passion for the activity and understands the importance of each and every level and looks forward to working with these groups again from his new role on the board.
Danny has served on the NTCA Executive Board from 2009-2014, and was elected president for three of those years. Danny is a member of the NTCA Hall of Fame as well as the Black Gold Hall of Fame.